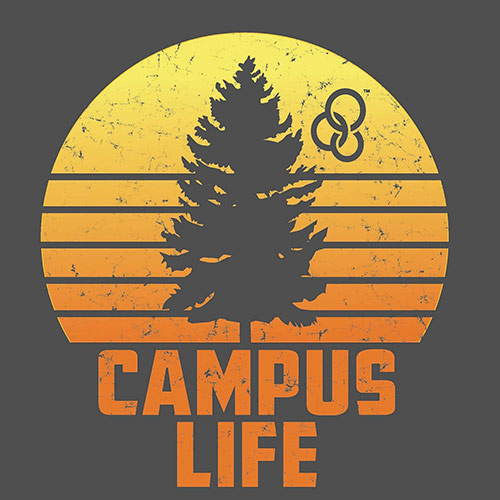 What is Campus Life?
Campus Life is a group for any and every middle school and high school student. You don't have to sign up; just show up! At a typical Campus Life club meeting, you could expect to have fun, connect with friends, and share in a discussion about faith and other teen-relevant topics. Many meetings are atypical; you never know when it'll be nachos night, or smores and a bonfire.
And, Campus Life doesn't just stop when club wraps up. Teens also have the opportunity to participate in:
TRIPS – Whether skiing, hitting the Mall of America, or going to camp, these trips are awesome, intentional experiences of getting out of your day-to-day to go on adventures with a great group of folks.
EVENTS – Whether mud volleyball, a dodgeball tournament, or Battle of the Schools, bring your friends and acquaintances and jump on board for a good time.
SMALL GROUPS – These range from casual meetings at a coffee shop to intense studies of God's words and everything in between with leader eager to invest in you and your friends.
HANG-OUTS – These could be ANYTHING that moves toward the goal of deepening healthy friendships with leaders and fellow students.
Who Can Come?
Every teen at a school is welcome to attend his/her Campus Life club. There is no cost or requirements to who can participate. No need to sign up. Just show up!
Why Get Involved?
The friends, choices, and decisions you make during your teen years will echo throughout your life. We are committed to providing a safe, welcoming environment where you can develop healthy friendships, engage with a mentor, and talk about faith.
6401 Pine Lake Road
Lincoln, NE 68516