NOTE: This App only allows you to add a sale 1 month prior to the event. Please add your Garage Sale listing after July 1, 2023.
To let the area know about your garage sale we will be utilizing the Yard Sale Treasure Map App – available for iOS and Android. Below are instructions to list your garage sale:
Go to you App Store and download the Yard Sale Treasure Map App
Click the top left button (three lines) to access account settings (see below). Click "Add Sales"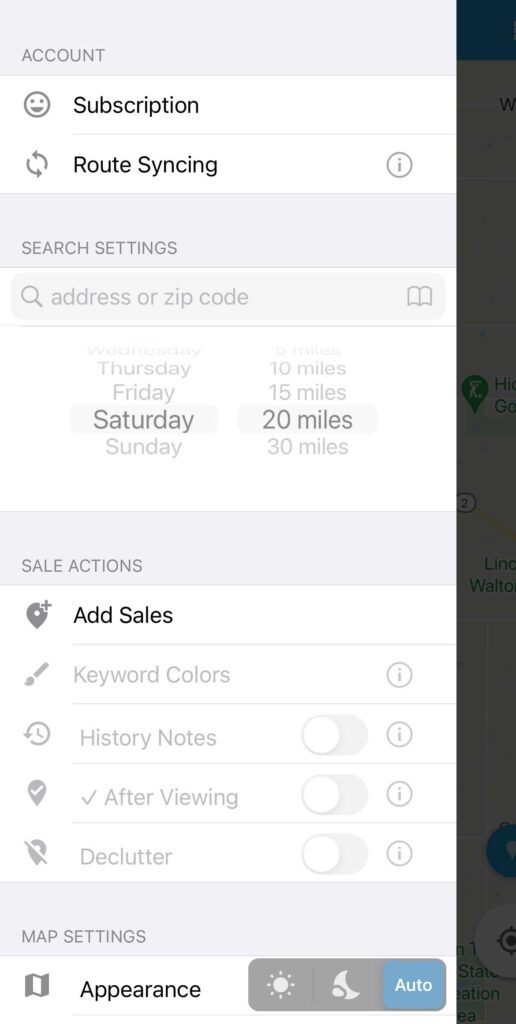 Add your location and information about your web site (see below).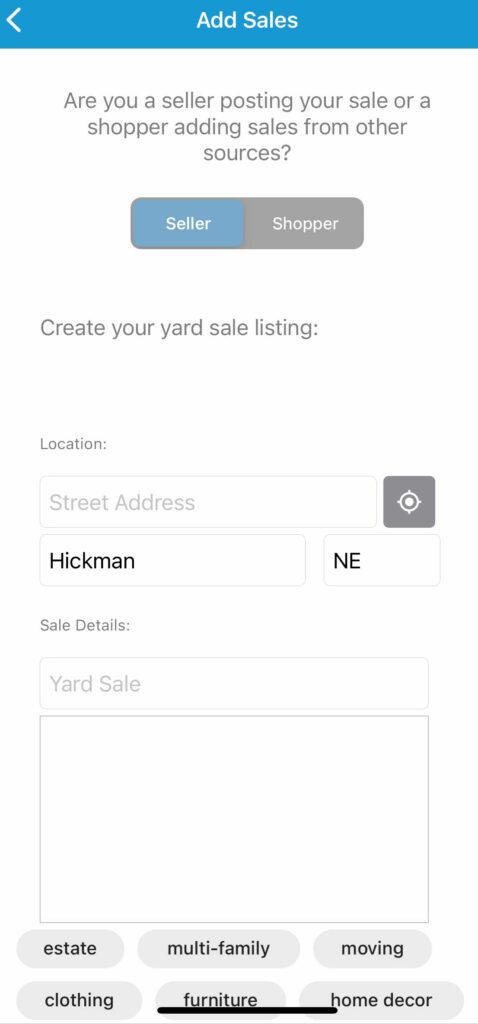 You will get an e-mail asking you to approve your sale post. Approve post and watch it show up on the map (see below).